Priya Murali, born in a traditional and cultural family, had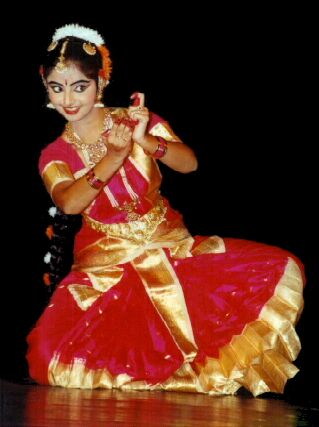 aptitude for learning dance at the very tender age. She is the granddaughter of Late Kalamandalam Krishnankutty Poduval who had won Sangeet Natak Academy Award from the Central Government and Fellowship from the Kerala State Government. Her Father is Mr. C. Ramakrishnan and mother Mrs. Sobhana Ramakrishnan. She was induced to take up Bharatnatyam and she had her Certificate Course under the guidance from Guru Kalamandalam Venkitt at Kalamandalam (Calcutta) and continues her training at Uma Kalalayam.
Mrs. Priya Murali has performed solo and also in-group for Uma Kalalayam at several stages in and around Calcutta and other parts of India. She has also performed in the Biswa Banga Sammelan. Mrs. Priya Murali stood first in several competitions and won Certificate of Merit from Rajya Sangeet Academy. Priya is also a faculty member of Uma Kalalayam.
Mrs. Priya Murali has done her B.Sc. (Hons.) with First Division in Human Development from Calcutta University