A.Gopakumar was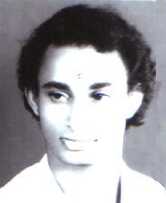 born on May 27, 1971. His father is Ayyappan Pillai and mother is Sobhana Amma.
After passing SSLC, he learned Kathakali from Unnai Varrier Smaraka Kalanilayam and passed Diploma. His expertise is in "Pacha" characters. Has practised under Kalanilayam Mohan Kumar and Kalamandalam Ramachandran Unnithan.
Family: Consists of 8 members.