Thonnakkal Peethambaran was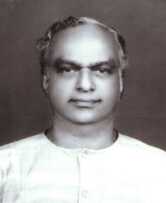 born on Dec 2, 1939. His father is Ayurveda Vaidyan Vilayil Ramakrishnan and mother is Thankamma.
After his primary education upto 12th he began to learn Kathakali under Pirappankode Kunhan Pilla. After his first performance he continued his studies under Oyoor Kochu Govinda Pilla for 2 years. Then he joined R.L.V. Fine Arts College and learned Kathakali under Kalamandalam Krishnan Nair, Kalamandalam Karunakaran and Kalamandalam Rajan for 10 years. After the regular course of 6 years, he learned for the last 2 years with Central Government merit scholarship. Has passed the Diploma Course with Second class. Then he joined Jawahar Balabhavan, Kollam as Kathakali Teacher. For the last 25 years he is working as the Founder Secretary of Kollam Kathakali Club and Troupe, and as the President of 'All Kerala Kathakali Club' of which he also was one of the founder members.
He was one of the member of the selection board of Kerala Public Service Commission in 1981 for selecting Kathakali teachers for many schools. In 'Kerala Kalalayam Kathakali School' (which was formed 48 years ago, by Kalamandalam Krishnan Nair, himself as the main tutor) after the death of Kalamandalam Krishnan Nair, he was posted in that place. Is an A grade artist of Dooradarsan Kendram, Thiruvananthapuram. Since he was elected in Late M.K. Nair's Kathakali Troupe's foreign trips, he had visited many foreign countries like Italy, Rome, France, England, Iran and Spain. Has participated in 'Edinbaro' Festival.
Has directed the 'Bhakthi Deepika' Attakadha written by K.N. Gopala Pilla and performed in the 'Janma Sathabdhi' celebrations of Mahakavi Ulloor and has directed 'Gurudeva Charitham' Attakadha written by Kalanilayam Vijayan and also acted as Gurudevan. Also has reproduced 'Karuna' attakkadha written by Mahakavi Kumaranasan and also performed as the main the role of Vasava Datha. Then he had directed 'Veluthampi Dalava' Attakadha written by K.N. Gopala Pilla and performed the role of Veluthampi Dalava. Above all he had directed many dramas and dance dramas. Had performed with Guru Gopinath's troupe. He has received Kottarakkara Thampuran's Award from Kollam Kathakali Club, Kurichi Kunhan Panikkar Award of Alappuzha Kathakali Club, Madras Krishna Gana Sabha's Award and Man ganam Rama Pisharody Award of Kottayam Kaliyarangu. His 60th birthday was celebrated in 1999 November 28th and received 'Veerasrunghala', 'Pattu' and 'Vala'. And also got fellowship of the year 2000 from Central Cultural Society.
Family: Wife, two daughters and one son.