Kalamandalam Vijayakrishnan Unnithan was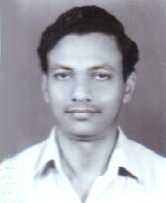 born on June 20, 1957. His father is Madhavan Unnithan and mother is Bhanumathi Amma.
After passing SSLC, he learned Kathakali in Kerala Kalamandalam from 1974 to 1983 under many famous teachers. His expertise is in in "Pacha" and "Kathi" charecters.
Has performed Kathakali in many stages in all around India with many famous artists.