Kottakkal Appu Namboothiri was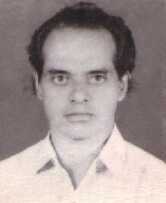 born on July 19, 1943. His father is P.P.Kesavan Namboothiri and mother is Parvathi Antharjanam.
He learned Kathakali from Late Konnasseri Neelakandhan Namboothiri along with his School education itself. His first performance was on September, 1960 as 'Krishnan' in 'Rugmini Swayamvaram'. After passing SSLC, he joined P.S.V. Natyasangham, Kottakkal from 1961 to 1968 and learned Kathakali under Kottakkal Krishnan Kutty Nair. He is performing many "Pacha" characters namely Arjunan, Bheeman, Nalan, Bahukan etc. and many "Kathi" characters like Duryodhanan, Ravanan, etc.
Has participated with many famous artists like Kalamandalam Krishnan Nair, Mankulam Vishnu Namboothiri, Pallippuram Gopalan Nair etc.
Family: Wife Sarada Devi , daughter Bindu and son Aji Kumar.