Kalamandalam Balasubrahmanian was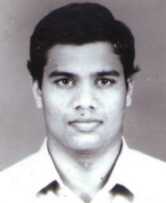 born on May 26, 1971. His father is Ramankutty Tharakan and mother is Ammukutty Amma.
After passing SSLC, he learned Kathakali in Kerala Kalamandalam and passed Diploma and PG. And after that now working in Margi. His expertise is in "Pacha" characters. Has practiced Kathakali under Kalamandalam Vasu Pisharody.
Family: Wife Kalamandalam Premakumari who is a dance teacher and Son Arjun.