Ratheesh C.R. was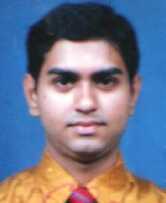 born on Dec 16, 1979. His father is Late C.P. Ramamritham and mother is T.N. Ananthalakshmy.
Learning Kathakali since 1988 under R.L.V. Damodara Pisharody. Has won several prizes at State, University and Inter University level and also participating in stage programmes regularly with famous Kathakali artists. Presently he is doing MSc Botany Final year. Was awarded 'Young Fellowship' by Indian Institute of Science, Bangalore for BSc Degree Course and was the 1st Rank holder for BSc Degree Course of Mahathma Gandhi University.
His expertise is in characters like Sita in Lavanasura Vadham and Bali Vadham; Lalitha in Kirmeera Vadham, Poothana Moksham and Narakasura Vadham; Damayanthi in Nalacharitham 1st and 3rd day; Sathi and Shiva in Dakshyagam; Droupadhi in Duryodhana Vadham, Kirmeera Vadham and Kalyana Sougandhikam; and Mohini in Rugmangadhacharitham.