Kalamandalam Sajan
Sajan P.K., coming from a traditional Kathakali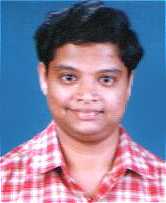 family, Pulloor Mana, Wandoor, has acquired proficiency even at a young age of 28, in performing leading roles in Kathakali, the famous dance-drama. Born in May 28th of 1972, Sajan joined as a student of "Kerala Kalamandalam" the principal school for Kathakali in Kerala. After completing six years of study in "Kathakali Vesham", as a brilliant student he was admitted to a post-graduate course there for two years. As a student of Kerala Kalamandalam he has participated in the "Ramayana" Festival of Bangkok, in April 6th and 7th of 1991. Acting as Sita, he had been appreciated and enjoyed by the people of Thailand. He has also visited Singapore as a member of Kathakali troupe and performed well and good. Though Sajan is now shining in "Sthri Vesham" (Lady Characters) he is expecting chances to perform major roles in "Kathakali".
Contact Details:
Kalamandalam Sajan
Pullur Mana, Wandoor
Malappuram (Dt) 679328
Kerala, INDIA.
Kalamandalam Sajan as Lalitha in Kirmeera Vadham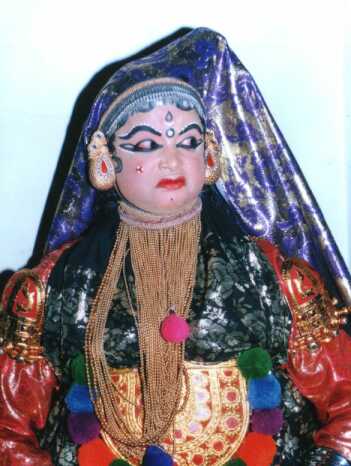 » Next Artist
Kathakali Actors | Kathakali Singers | Chenda Artists | Maddalam Artists | Chutti Artists | Chamayam Artists
[Kathakali] [About Kathakali] [Evolution] [Props, Rituals and Customs] [Mudras] [Navarasam] [Photos] [Artists] [Videos]