Kalanilayam Sasikumar (k.marari)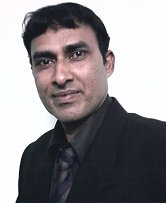 was born on may 27, 1967. His father Radhakrishna Pillai and mother Gomathy Amma.
After passing SSLC, he learned Kadhakali from UNNAI WARIER SMARAKA KALANILAYAM from 1983 to 1989 and passed diploma in kadhakali vesham of 6 years. Practiced kadhakali under Kalamandalam Kuttan, Kalanilayam Raghavan, Kalanilayam Gopalakrishanan, Kalanilayam Gopi, Kalanilayam Rajasehakaran. His expertise in "THADI", "KARI" "MINUKKU" ete characters.
Has recieved APNAUTSAV festival award from Maharahtra, Thanjavur south zone culture center and best actor award in malayalam drama from Calcutta Kairali.
Also writes malayalam drama, presently working in Kolkata as General Manager Ashian Group.
Family - Wife Mrs. Bonasree and one daughter Sanu Nair.





Contact Details:
Kalanilayam Sasikumar (Marari)
Kavoomkandathil House
Mararikulam North P.O
S.L.Puram, Alapuza, Kerala

Telephone:
09830300889 / 09831094806
E-mail:
marari1967@yahoo.com
Kalanilayam Sasikumar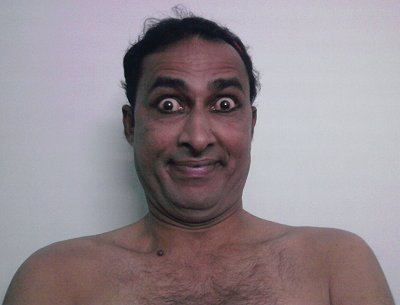 » Next Artist
Kathakali Actors | Kathakali Singers | Chenda Artists | Maddalam Artists | Chutti Artists | Chamayam Artists
[Kathakali] [About Kathakali] [Evolution] [Props, Rituals and Customs] [Mudras] [Navarasam] [Photos] [Artists] [Videos]