Born on 1977 April 10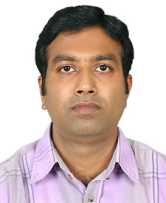 in Thachonam a village from Kollam dist. Father is Prushothaman Nair, Mother is Pushpa.
Learned in Kerala kalamandalam at 1991 to 1997, Kathakali vesham Diploma from Gurus Kalamandalam Rajasekharan, Kalamandalam Prasanna kumar and Kalamandalam Gopakumar. In 1997 wrote a new kathakali story EKALAVYACHARITHAM performed in kalamandalam, and performing so many stages in Kerala. Received award VELLODY MEDAL, and BEST POET from Kalamandalam 2004 to writing Janani an American monthly Arts and special issues.
In 2004 Wrote script KOODIYATTAM documentary film for Vyloppilly Samscrithi Bhavan Trivandrum. In 2005 wrote story about Shakespeare's OTHELLO in kathakali version SUVARNA BAHUKAM. In 2006 working a Malayalam movie SEELABATHI asst. Director. In 2007 wrote and directed a Chinese love story BUTTERFLY LOVER'S In kathakali version SUNANDA GUNAPALAM.
Performing characters Pacha Kari and Thadi all over in India. Visited foreign countries Taiwan, Germany, Austria, France, Italy many times for Kathakali performance with own group. Ekalavyacharitham, Butterfly lovers and Othello are specialty performances of his own group.
Chinese story Butterfly Lover (Sunanda Gunapalam)

» Next Artist
Kathakali Actors | Kathakali Singers | Chenda Artists | Maddalam Artists | Chutti Artists | Chamayam Artists
[Kathakali] [About Kathakali] [Evolution] [Props, Rituals and Customs] [Mudras] [Navarasam] [Photos] [Artists] [Videos]