Kalamandalam Sivadas was born on 31st May 1967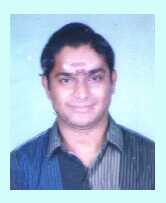 in Sankaramangalam, Palakkad District. His father is late K.P.Radhakrishnan Nair and his mother is U.Devaki Amma.
He passed S.S.L.C. and joined Kerala Kalamandalam for Diploma in 'Kathakali Vesham' for 6 years and passed with first class. After that he joined Post Diploma of 2 years and passed with first class. He was awarded the Central Government Scholarship to continue in Kerala Kalamandalam for 2 years.
Has performed Kathakali all over India and in many foreign countries like France, Italy, Holland, Spain, Reunion etc.
Kalamandalam Sivadas is presently working in Kerala Kalamandalam as teacher on temporary basis.







Contact Details:
Kalamandalam Sivadas
Radhakrishna Nilayam
P.O.Sankaramangalam
(Via) Pattambi, Valloor,
Palakkad (Dt), Kerala, INDIA.
Telephone:
(91) - 0492 613383
Kalamandalam Sivadas as Paanchali in Duryodhanavadham

» Next Artist
Kathakali Actors | Kathakali Singers | Chenda Artists | Maddalam Artists | Chutti Artists | Chamayam Artists
[Kathakali] [About Kathakali] [Evolution] [Props, Rituals and Customs] [Mudras] [Navarasam] [Photos] [Artists] [Videos]